Referrals should be easy.
Now they are with
St Vincent's Priority.
St Vincent's is the first private hospital network in Australia to offer GPs and their patients the ability to find and book an appointment online for specialist care. 
Specialists across all St Vincent's private hospitals in NSW are participating.
We're proud to offer GPs and patients the ability to be able to book specialist appointments online in real time, 24/7 at  StVincentsPriority.com.au .
St Vincent's Priority is available at all St Vincent's private hospitals across NSW, including:
St Vincent's Private Hospital, Sydney

The Mater, North Sydney

St Vincent's Private Community Hospital, Griffith
Whether you're looking for an appointment with an orthopaedic surgeon, a cardiologist, an obstetrician or neurologist, you'll be able to find appointments with these, and many other specialties listed in our online booking service .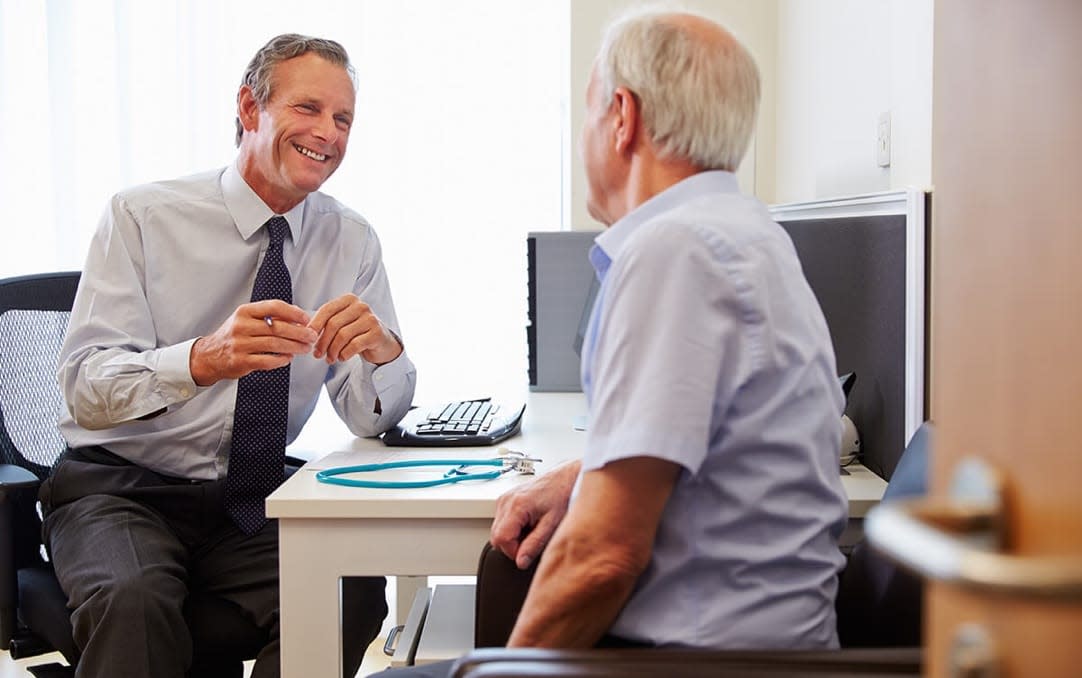 A streamlined referral process
We listened to GPs and patients. They told us that booking an appointment with a specialist isn't always easy or convenient and the referral process is outdated. Some patients delay or never actually book.
With St Vincent's Priority , you can make the appointment, attach your referral letter and send it to the specialist's practice management software. You are kept informed as your patient progresses from appointment booking to attending the consultation. 
St Vincent's Priority closes the referral loop for GPs and is designed to reduce the wait time between referral and treatment.
How it works
Your patient needs an appointment with a St Vincent's Private Hospital specialist.
You or your patient can search for an appointment type by location, specialty and sub-specialty. You can also search by your preferred date range.

Appointments are displayed in order of availability, so you can see the first available appointment, as well as other appointment options.

Your referral letter can be sent securely to the specialist practice during the booking process. You will also be kept informed about your patient's attendance at the appointment.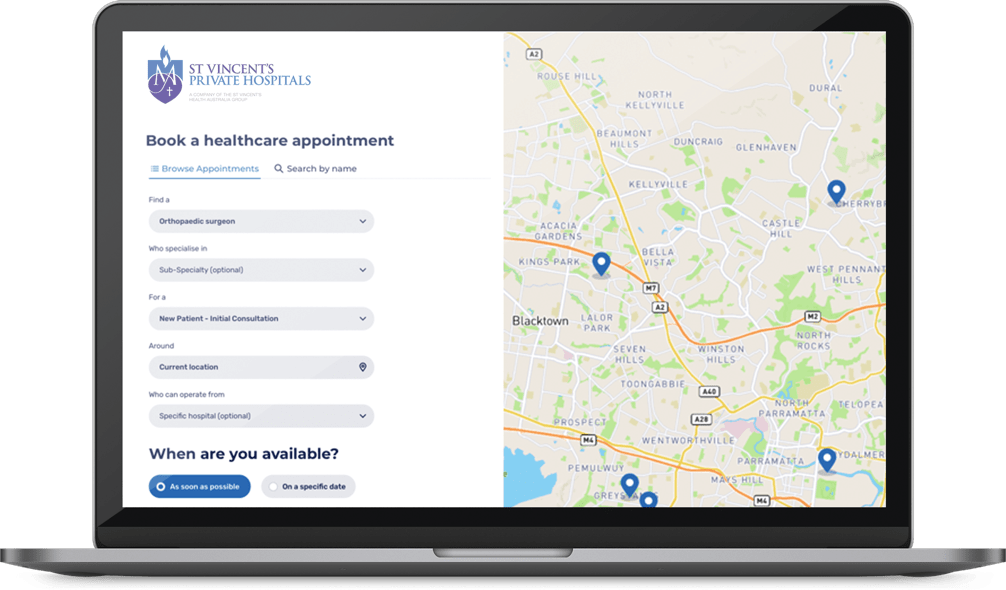 Register your interest in St Vincent's Priority
To register your interest, please supply your contact details
About us
St Vincent's Priority is an initiative of St Vincent's Health Australia, in partnership with MyHealth1st.

St Vincent's Health Australia is the nation's largest not-for-profit provider of health services to the public, private and aged care sectors in NSW, Queensland and Victoria.

MyHealth1st is a platform by 1st Group Ltd, an Australian ASX (1ST) listed digital health group building Australia's leading digital patient engagement platforms that currently supports over 10,000 sites/healthcare practices across Australia and New Zealand. Since launching in 2012, MyHealth1st has booked over 10 million online appointments.